Kausiha Baskaran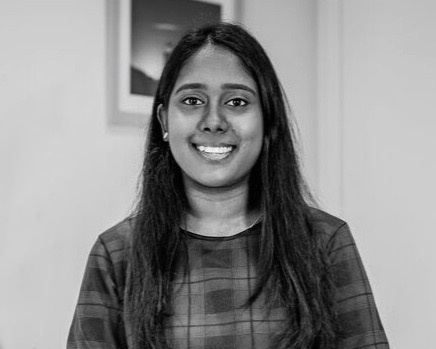 Property
Commercial Property
Solicitor
Kausiha is a Solicitor specialising in both residential and commercial property law in our Northcote Road office.
Kausiha graduated in Law from the University of Southampton and achieved her LPC LLM in Professional Legal Practice and Masters of Law from the University of Law in Bloomsbury.
Since qualification, Kausiha has become an Associate within the Property Department, specialising in complex high-value property transactions. Having built experience in top tier regional firms, Kausiha has built a client base dealing with aspects of both commercial and residential property law.
Kausiha is known for being an expert drafter, with a keen eye for detail, cutting through complex issues with the minimum of fuss. Kausiha is also an expert at negotiating and protecting her clients' position.
Kausiha works alongside the Director on commercial property, development transactions and residential transactions involving:
Licence for alterations and technical advice


Negotiating section 106 and 256 agreements and planning agreements with local authorities

Joint venture agreements and promotion agreements

Commercial sales and purchases


Agricultural land


Complex sales and purchases of freehold and leasehold properties


Auction sales and purchases

Kausiha's drafting skills and results-oriented pragmatism sets her apart as a well sought solicitor amongst clients and agents.
If you require assistance, please contact us or request a call from one of our lawyers.